GLOBTECH PAIL FILLING LINE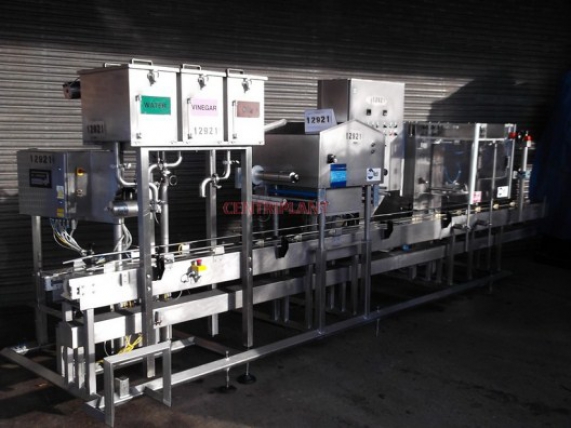 Globtech pail packaging line , consist of :
3 head gravity filling unit for brine .
P300 auto membrane application and sealing unit .
Auto de-nesting and lid pressing unit .
Electrical control panel .
Flighted rubber indexing transfer conveyor.
A
If you did not find the equipment you are interested in
on our website
Inform us using the feedback blank or call us by phone (+7 861) 203-35-75
and we will help you to find this equipment.