Alcohol storage tank 1000 L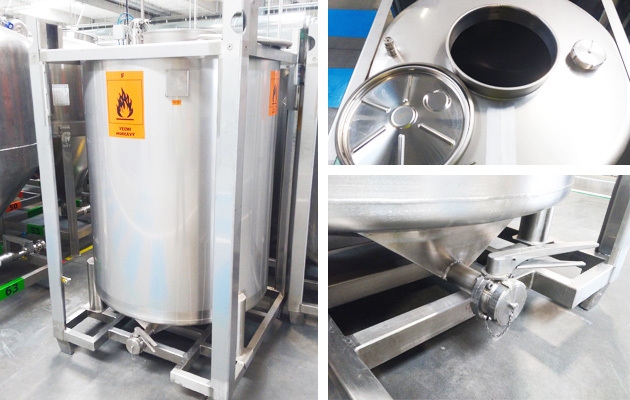 Code: 05305
Cost:
€ 3 821
Предназначена для хранения спиртосодержащих жидких продуктов на предприятиях.
Емкости полностью готовы к эксплуатации.

Готовы предложить до 20 подобных ёмкостей.


Технические характеристики ёмкости
Производитель
Milking spol. S.r.o.
Объем сосуда
1000 литров
Год выпуска
2016
Страна производства
Словакия
Тип
вертикальная
Рабочее давление
макс. 0,2 бар
Макс. температура нагрева
40°C
Материал ёмкости
AISI 316 – для корпуса и частей, контактирующих с продуктом
AISI 304 – для остальных частей, не контактирующих с продуктом
Габариты
максимальная высота — 1120 мм,
диаметр — 1110 мм,
высота цилиндра — 1860 мм
Вес
255 кг
Диаметр люка
DN 400 мм, укомплектован кламповым замком
Диаметр входного соединения / соединения под мойку
DN 80 мм
Предохранительный клапан с диапазонами давления
+0,2 / -0,05 бар
Диаметр выходного соединения
DN 50 мм, укомплектован ручным клапаном-бабочкой
Тип опоры
жесткая нерегулируемая рама, выполняющая одновременно защитную функцию
Цена и поставка

Ниже приведена общая стоимость одной емкости с доставкой до Москвы, МО.
Общая сумма без НДС
3 238,37 €
НДС 18%
582,91 €
Итоговая сумма, включая НДС
3 821,28 €
Условия платежа
100% предоплата
Условия поставки
DDP
Срок поставки
2-3 недели из Европы
Device photos: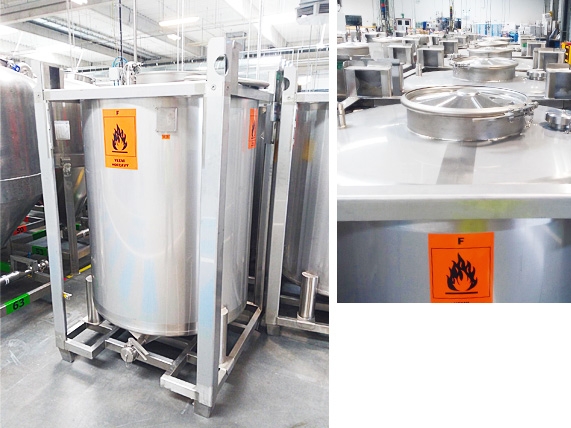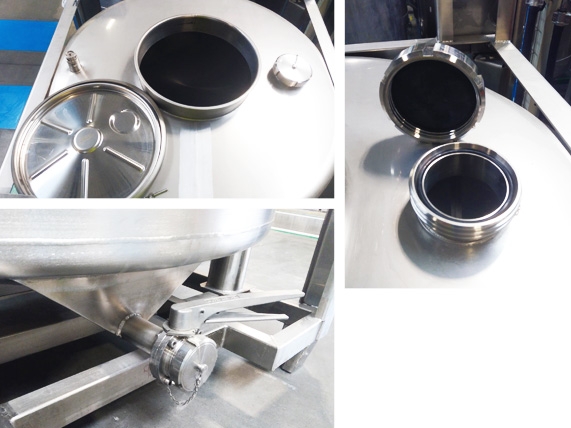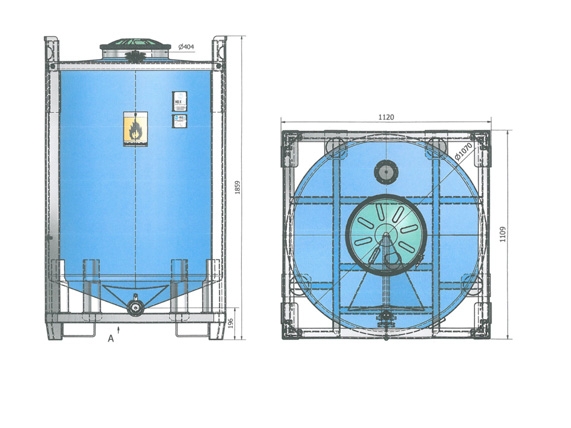 If you did not find the equipment you are interested in
on our website
Inform us using the feedback blank or call us by phone (+7 861) 203-35-75
and we will help you to find this equipment.